Examination fee / Tuition
Application fee
30,000 Yen
Enrollment fee
for Niigata residents*
141,000 Yen
non-residents
282,000 Yen
Tuition fee(one year)
535,800 Yen
* Applicants, Applicant spouses or relatives falling into the first degree of kinship of the Applicants, have to have registered addresses in Niigata for at least ONE year prior to their enrollment at the Graduate School to be qualified as Niigata residents.
The Graduate School of the University of Niigata Prefecture Scholarship (Grant)
【Eligible students】 First year and Second year
【Number of recipients】 2 each
【Grant amount】 ¥225,000 each(yearly)
【Screening period】 October (regardless of students' starting date at the graduate school)
【other】
・Professional/adult students who also receive (or will receive) tuition exemptions from the Niigata Prefecture will NOT be eligible for this grant.
Enrollment Extension
Instead of the 2-year regular enrollment, the enrollment period can be extended to 3 years (annual tuition fees will be recalculated for the long-term enrollment students so that the total tuition fees are equal to the regular two-year program).
Non-Degree Student
※Please check the follwing Link for detailed information.
Facilities
The Graduate School has a building that provides a students'office, a hall, and lecture rooms. The students'office provides desks and chairs for each graduate student for their own research purposes. The office is available for 24 hours and makes various education and research activities possible.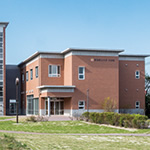 Career Paths after Graduation
There are three patterns for career paths after graduation.
Regional contribution: Linking local activities to the global society by placing emphasis on the locality (Niigata), and understanding and analyzing the international environment. Possible places of employment: Public service in Niigata, tourism, manufacturing, the financial industry, and the media.
International outreach: Business activities outside the locality (Niigata). Possible places of employment: Domestic government agencies, manufacturing, the service industry, the media, think tanks, overseas corporations, and international organizations.
Others: Doctoral programs in Japan and other countries.
Current Students
Graduate of UNP
There are two reasons why I decided to enter this graduate school taking advantage of Integrated Education for UNP graduates (4+1 program). First, I have interest in international relations and I faced several questions through writing my undergraduate thesis. I have been concentrating on my study thanks to the excellent detailed lessons in this school. Students take classes in either Japanese or English and have a lot of opportunities to make presentations and have discussions. Therefore, we have chances to increase knowledge which we learn from books. Second, we can see diversity among students. It is a good opportunity for me to interact with those whose ages and nationalities are different from mine because I am able to learn different values.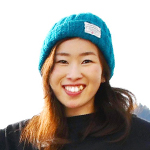 International student from Netherlands
After studying abroad for one semester in Finland in 2018, I wanted to further explore living abroad. I have been interested in Japanese culture for a few years and decided to study in Japan to experience this first hand. I had already decided to go to graduate school in the Netherlands but this was my main reason for moving to Japan specifically. I appreciate the fact that the graduate school is very open about the research topics, whereas in the Netherlands sometimes the topic has to really match the course. I'm therefore happy to study at this University as it allows me more freedom to research the topic that I'm interested in. My research topic is about the poverty among single mothers in Japan and will be compared with the situation in the Netherlands and Denmark. This topic allows me to do research about an economic and social development topic. In my spare time, I like to spend time at the "Rainbow English club" which is a club where small children get to come in contact with English at a young age and often foreign exchange students will join to help young Japanese children get in contact with foreigners and English. I would like to say to students considering applying to the graduate school/undergraduate school, do not be afraid of broadening your intelligence, your future prospects and your ability to look across borders.
International student from Vietnam
I was lucky to have a chance to do research in UNP for a year before I finally decided to study here. One of the greatest things about UNP to me is the enthusiasm and kindness of all of the professors who are always willing to instruct and answer patiently all of my questions about my research as well as life in Niigata. I am also able to meet and make friends with wonderful students of UNP, which makes my student life more colorful. Studying in UNP is clearly a joyful and fruitful experience in my life.
Former Students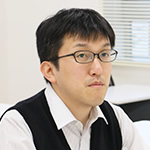 Working full-time
2020 Graduates
I studied methods of data analysis in this graduate school and also conducted my research for my Master's thesis by using quantitative data. Since local governments are nowadays required to deal with globalization and to use data science, the experience of writing my thesis in English and analyzing data with statistical software at this graduate school will benefit my business career at a local government.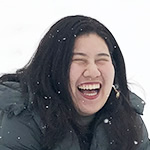 International student from Taiwan
2019 Graduates
Looking back my two years in the graduate school, I think I have been able to spend much more diverse and meaningful days than I had expected. I also appreciate the curriculum and this university for making it possible for me to improve myself through various experiences continually. Interacting with my Japanese tutors gave me not only the chance to refine language ability but also the opportunity to exchange the differences in culture. Thanks to Prof. Kuroda and other professors who walked with me on this journey so that I am able to complete my master thesis and graduate. I look forward to furthering experiences and challenges in my future life.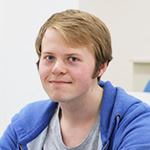 International student from Russia
2019 Graduates
Before I graduated from my university in Russia, I knew for sure that my future activities would relate to the international relations of Russia and Japan.
I chose the University of Niigata Prefecture because here you can simultaneously study international relations and the international economy. Also here you can expand your knowledge through communication with outstanding professors and students from different countries.
Thanks to the rich academic program of this university, I was able to compose a special program for myself from the most suitable courses for me, in order to successfully complete my thesis.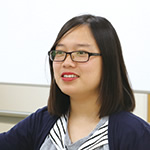 International student from Vietnam
2017 Graduates
Assistance and communication from the school were quick and timely, which supported my study and smoothened my life here. The professors of the school were proficient and erudite with broad intellect not only about international relations but also about economics and social issues. One incredible point of the school system is the connection between the graduate program and undergraduate program. Thanks to that, I could sit in some undergraduate classes and register for several Japanese language courses. To a foreign student who is restrained in the ability of Japanese language like me, those programs were great chances to make new friends, discover a lot of hidden attractions of Niigata, as well as experience the lifestyle of local people.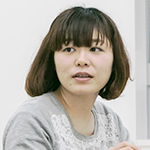 Working full-time
2017 Graduates
I attended the graduate school while continuing to work at a full-time job. Although it was often difficult to balance schoolwork and regular work, I managed to complete my research thanks to the support of my colleagues and professors. The intensive, small-class teaching at the graduate school gave me valuable contacts from beyond my own generation, business field, and nationality that benefited not only my academic and business career but also my personal life itself.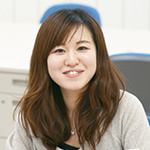 2016 Graduates
I graduated from the program in 2017. I received thoughtful care from not only my advisor but also other professors for these two years. Also, I was mentally supported by those professors and university staff in my job hunting. It was a strong point of the program that I could interact with many of the professors and do academic activities in an at-home atmosphere. Because of this rich environment, I would strongly recommend the graduate school for those who are interested in the program.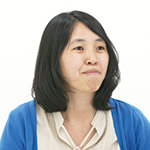 Working full-time
2016 Graduates
When entering the program, I was concerned that I might not able to cope with both my job and research. I indeed spent a difficult time to deal with assignments for English courses and carrying out my research. However, I managed to complete my thesis under support from professors and friends at the graduate school as well as colleagues of my job. I learned a lot about how to do analysis and research, which I believe can be very useful in my future career. Two years I spent here were a very rich time for me receiving enthusiastic support from the professors.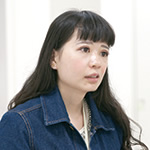 International student from China
2016 Graduates
The two years I spent at the graduate school were really pleasant. In the first year, taking basic courses, I indeed expanded my perspective on international affairs. In the second year, I could complete my thesis under Prof. Yamamoto's guidance and graduate from the program. During periods in which I took courses and had exchange with professors, I was able to improve my skills in Japanese and English as well as expertise. The graduate school would provide valuable experience for both those who intend to obtain a job in Japan and those who plan to return to their home countries.