Enrollment Extension
Instead of the 2-year regular enrollment, the enrollment period can be extended to 3 years (annual tuition fees will be recalculated for the long-term enrollment students so that the total tuition fees are equal to the regular two-year program).
Non-Degree Student
※Please check the follwing Link for detailed information.
Facilities
The Graduate School has a building that provides a students'office, a hall, and lecture rooms. The students'office provides desks and chairs for each graduate student for their own research purposes. The office is available for 24 hours and makes various education and research activities possible.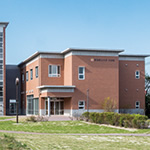 Career Paths after Graduation
There are three patterns for career paths after graduation.
Regional contribution: Linking local activities to the global society by placing emphasis on the locality (Niigata), and understanding and analyzing the international environment. Possible places of employment: Public service in Niigata, tourism, manufacturing, the financial industry, and the media.
International outreach: Business activities outside the locality (Niigata). Possible place of employment: Domestic government agencies, manufacturing, the service industry, the media, think tanks, overseas corporations, and international organizations.
Others: Doctoral programs in Japan and other countries.
Current Students
General admissions
Message for prospective Students
Hello. I entered this graduate school at my desire for studying peace-building and contributing to the solution for inequality and injustice in the world. We can learn and study without any anxiety at the graduate school as professors give us brotherly advice. In addition, I believe that I will be able to become competitive globally through my experience in a program in which some courses are carried out in English. I sincerely welcome those colleagues who intend to contribute to peace in the international society from here, Niigata.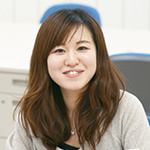 General admissions
2016 Graduates
Message for prospective Students
The reason why I decided to apply for this graduate school was that I could pursue my master's studies under the supervision of world-class experts on area studies of East Asia at its very center, Niigata. I was right! As it was just established in 2015, everything is brand new with each graduate student offered wonderful opportunities, including a 24-hour open personal study space. As some classes are taught in English, you will be surely confident of being able to communicate with people around the world.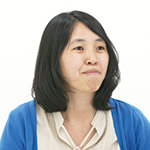 Special admissions for professionals
2016 Graduates
Message for prospective Students
I have to admit that I was worried about how to strike a delicate balance between my work as a journalist for a local newspaper and a totally new way of life as a graduate student. Still, I am muddling through. However, one thing I am certain of is that I am getting to know what I wanted to do: how to approach social affairs analytically and how to articulate myself with new languages and methods. For those in working tirelessly for years and decades, I strongly recommend that you stop for a while to think twice about your next stage both in career and life.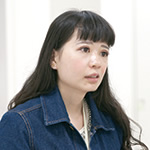 Special admissions for international students
2016 Graduates
Message for prospective Students
I am totally satisfied with the environment in which I am pursuing my master's studies. Although my English is a bit lacking, I am confident that I will be standing on my own two feet on the international stage in 2 years. Moreover, as the faculty members are diverse and systematically organized into a team, they are attentive to each student's academic goals and needs. Undeniably, this is the best place for both domestic and international students to work together.