Messages from President and Dean
Ryuhei Wakasugi, President, University of Niigata Prefecture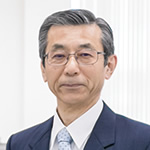 The Graduate School of International Studies and Regional Development was founded in 2015. Aiming to establish a unique base of intelligence, we have been conducting education and research that focus on international society, international relations in East Asia, area studies (in particular, Russia, China, and South Korea), and the economies of East Asia and Japan. The characteristics of our program are influenced by the university's location where Niigata has a close relationship with Russia, China, and South Korea on the Sea of Japan.
The Graduate School is very international and open to the outside. The faculty members have rich experiences in education and research in various countries (e.g., U.S., U.K, China, Taiwan, and Australia) and offer courses both in Japanese and English. Graduate students are also diverse, including undergraduate from the university's undergraduate program, those who came from private companies, local government, and overseas.
In addition to grants for scholarship, the graduate school offers small-class education for students under supervision of academic advisors. We expect them to acquire practical skills with a global vision as tough professionals.
| | |
| --- | --- |
| 1988 | Ph.D. in Economics, University of Tokyo |
| 1989 | Professor, Department of Economics, Shinshu University |
| 1992-2004 | Professor, Department of Economics, Yokohama National University |
| 2004-2010 | Professor, Faculty of Economics, Keio University |
| 2006-present | Professor Emeritus, Yokohama National University |
| 2007-2012 | Professor, Institute of Economic Research, Kyoto University |
| 2012-present | Professor Emeritus, Kyoto University |
| 2013-2015 | Professor, Department of Economics, Gakushuin University |
| 2015-2017 | Professor, Policy Research Center, University of Niigata Prefecture |
| 2017-present | President, University of Niigata Prefecture |
Susumu Ito, Dean, Graduate School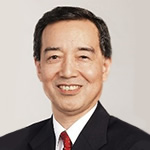 The Graduate School of International Studies and Regional Development fosters researchers and practitioners with advanced expertise who can contribute to the issues facing the international and local communities from global and interdisciplinary perspectives.
Our graduate school has excellent faculty members from diverse fields of research and backgrounds who have been involved in education and research all over the world. In addition to daily research guidance by multiple academic supervisors, advice can be obtained from all faculty members for research plan presentation sessions, master's thesis interim presentation sessions and other occasions. These arrangements help bring graduate students and faculty members close. We also accept professionals with working experience and international students and provide research guidance from a wide range of perspectives to various academic interests of those students. Furthermore, students can study qualitative and quantitative research skills, presentation skills in foreign languages, and obtain a master's degree with courses offered in English.
Doing research is to go one step further based on previous research where novelty and originality are important. Therefore, research is by no means easy. On the other hand, the world of intellectual creation, which involves a dialogue with previous research, discussions with academic supervisors and advice and encouragement between graduate students, is very interesting and stimulating.
Since its establishment in 2015, our graduate school has already developed human resources who are active in international and local communities. Our faculty members will do their utmost to support graduate students to discover their own research themes and to reach new knowledge and research findings. All the faculty members are looking forward to meeting students who are willing to contribute to their international and local communities by bringing about changes to help solve their challenges.
| | |
| --- | --- |
| 1987-1999 | Overseas Economic Cooperation Fund of Japan(OECF) |
| 1999-2008 | Japan Bank of International Cooperation(JBIC) |
| 2008-2021 | Japan International Cooperation Agency(JICA) |
| 2018-2021 | Professor, Chuo University |
| 2021-present | Dean, Graduate School of International Studies and Regional Development, University of Niigata Prefecture |
Messages from President and Dean