Brown Bag Meeting 2
On July 28 (Tue), the Graduate School held the second meeting of series of research seminars (Brown Bag Meeting).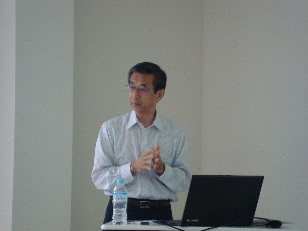 Professor Wakasugi delivered a talk, "Asymmetric Impacts of the WTO Accession on Chinese Exporters," and provided topics on Chinese economy. Participants also joined discussion with him for Q & A.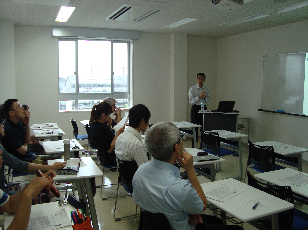 The schedule for the third meeting is as below. If you are non-UNP students and faculty/staff members and willing to attend the meeting, please contact us at the following email address.
September 29 (Tue) 12:00 – 13:00
Associate Professor Seiji Fujii: A bit of research about Happiness Studies
Reference: gs-unp@unii.ac.jp